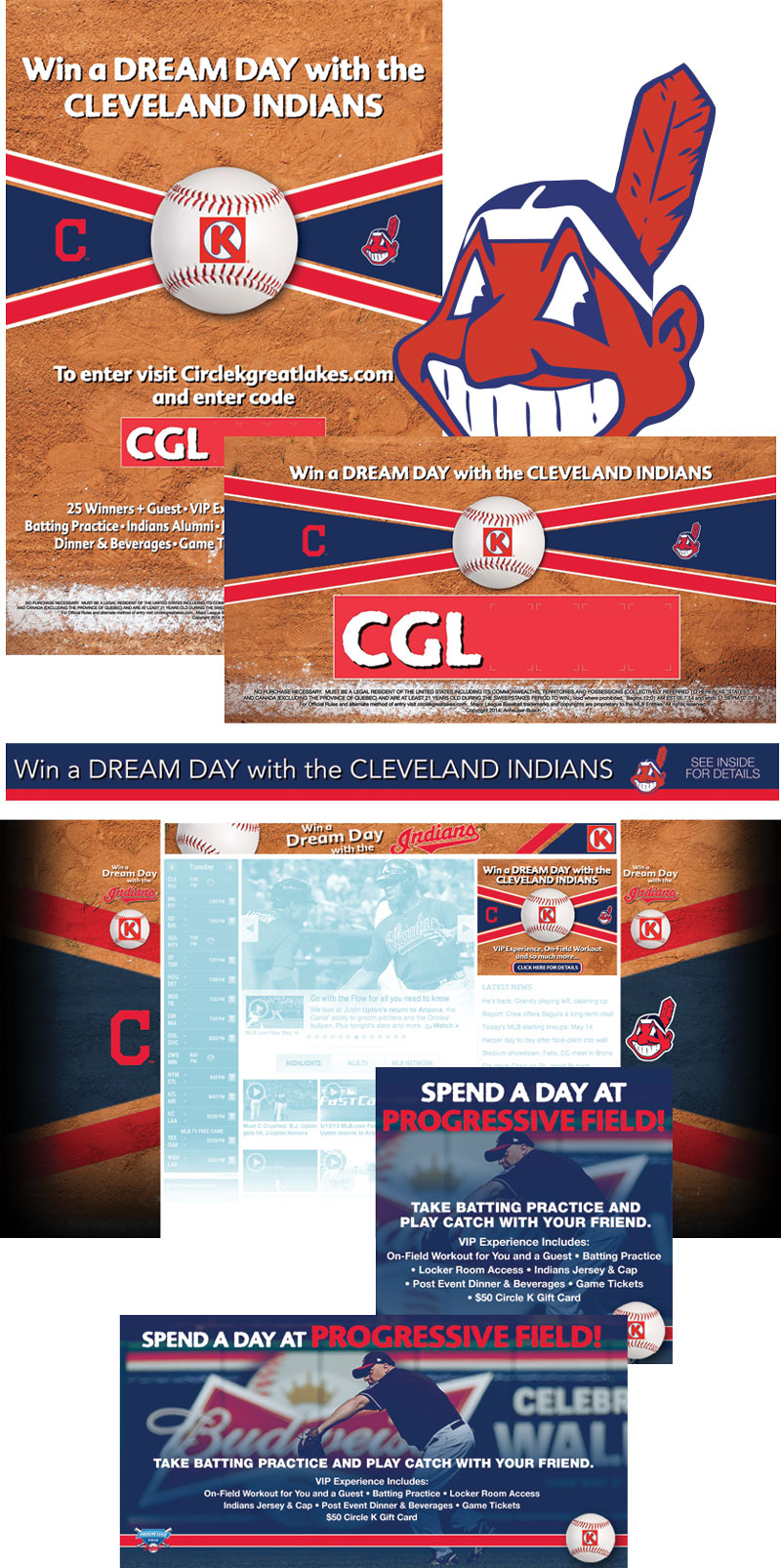 ACCELERATING BRAND LOYALTY AND DOUBLE DIGIT SALES INCREASES
Hyper-local strategies built loyalty and online engagement
CHALLENGE
To combat increased competitive pressure from national and regional c-store chains, and to strengthen the brand's roots in their local northeast Ohio communities, the Circle K Great Lakes business unit turned to Ott Communications to develop and execute a campaign that would not only increase customer engagement with the brand, but also drive incremental store traffic.
INSIGHT
Using both primary and secondary research tools, we identified a predictable set of audience segments across multiple store zip codes. A commonality within these segments revealed that c-store customers who have a high purchase rate of soft drinks also exhibit a higher propensity to watch and/or play sports. As a result, we proposed that Circle K initiate a partnership with Cleveland Indians baseball club. The campaign centered on a sweepstakes offering VIP experiences for 25 winners and their guests. Reach-building media was combined with multiple digital and social channels in order to intercept customers throughout their day. Additionally, we planned and placed against each media channel's strength, using a balance of demographic research, consumer behavior and dayparting strategies.
RESULTS
Over the course of the 7-week campaign, our efforts drove:
Approximately 70,000 website visits to the "Dream Day" sweepstakes landing page.
Captured almost 14,000 promotion entries, which helped to build the Great Lakes BU customer database.
Consumers actively engaged with the promotion and produced more than 5,000 actions on Facebook, including clicks, likes, comments and shares.
Ultimately, Circle K realized a double-digit increase in Polar Pop fountain beverage sales versus the same time period a year ago.