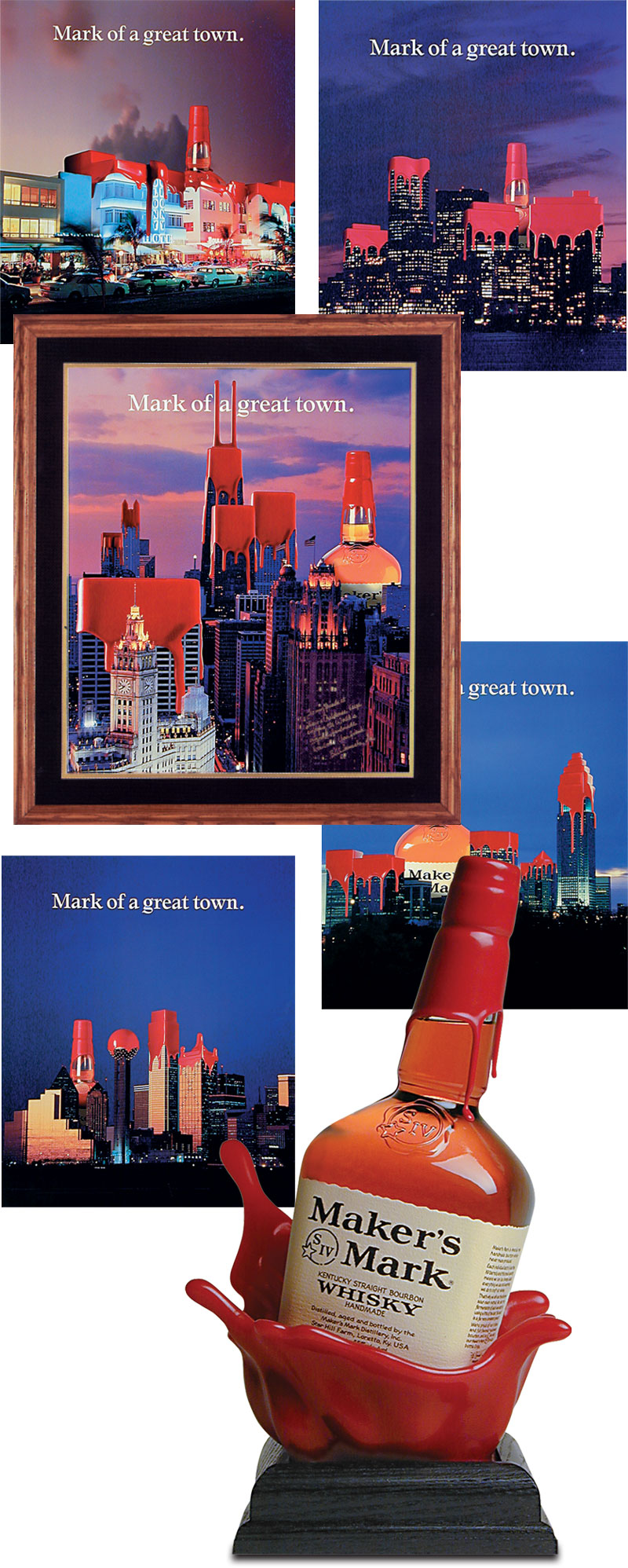 Leveraging brand heritage to drive preference and sales.
CHALLENGE
Bourbon, America's only "native spirit," has been riding a wave of popularity like it hasn't seen in decades, driven by a combination of savvy marketing and a resurgence of cocktail culture.
Growth is particularly strong in the so-called super-premium category — that is, the brands that cost about $30 or more, like Maker's Mark.
In order to stay on top in the category they created, Maker's Mark needed to create a program to foster a feeling of brand ownership among consumers and further endear them to the brand. The program also needed to be customizable for key markets.
INSIGHT
At Maker's Mark, each bottle is said to involve the "4 W's," water, wheat, wood, and wax.
The red wax resting on the top of every bottle of Maker's is a time-honored tradition that dates back to 1958 and the very first bottle the distillery ever sold.
Ott recognized that the wax didn't just seal the bourbon, it sealed the brand and gives the bourbon a certain venerability.
We then leveraged that iconic design by creating the "Mark of a Great Town" poster program featuring the skyline of key target markets dipped in the brand's signature red wax. The posters were provided to key on- and off-premise accounts with the top accounts receiving personalized framed prints signed by Maker's Mark Distillery President and brand champion, Bill Samuels, Jr.
RESULTS
The program started with 6 cityscapes in the most competitive DMAs across the country. As sales and volume growth in "Great Town" markets exceeded double digits versus previous quarters, the distillery expanded the program to an additional 23 DMAs.